So I've been a certified, card carrying glutard for around a half a year now. For those of you who don't have a clue in the world as to what I'm talking about read here and here. And its been a pretty hard transition for me as a work at a bread lover's heaven and I just plain love bread products. But I have found some meals that I really like and feel the need to share with the world, so here is my top four list of awesome gluten free foods.
1) Waffles
Now most gluten free products that are bread like are absolute crap, I cant stand them they squish down like foam and tastes like those little wafers they give you in church. These however are pretty darn good granted you toast them into oblivion and smother them with enough syrup to drown a small child. So breakfast is pretty much covered.
2) Smoothies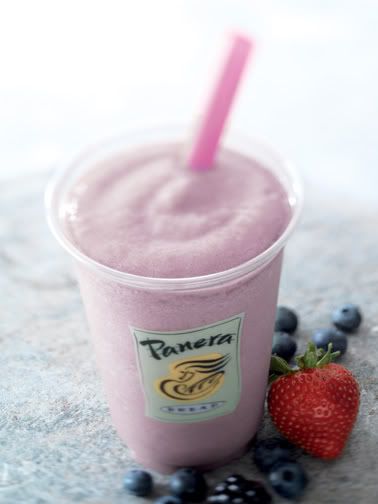 These suckers have gotten me through I don't know how many shifts at work they're delicious and low fat and best of all gluten free. More often than not I make them myself at home with frozen food tons of sugar ice and french vanilla yogurt. But buying them at work is something else I do often, so if you have a panera in your area I recommend the strawberry and the wild berry smoothies.
3) Caesar Salad With Chicken.
Now I used to loath salads of any shape size or content, but the lack of bread in my diet has forced me to branch out, and my new favorite is the Caesar (no croutons of course). Topped with grilled chicken it fills my need for protein and veggies, best of all for me my average salad only runs around 300 calories and can fill me up for hours.
4) Chicken Tortilla Soup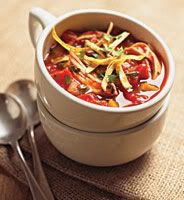 Say it with my now Yummm.... I LOVE this soup with all my heart and soul, the chicken is nice and spicy and the corn and veggies are a great filler that add so much flavor. I've considered this my official replacement for my old favorite chicken noodle.
So there you have it my new list of favorite gluten free foods, all delicious and filling. So now my question is does anyone out there have any good meals you could recommend? I'm always looking for new meal ideas.