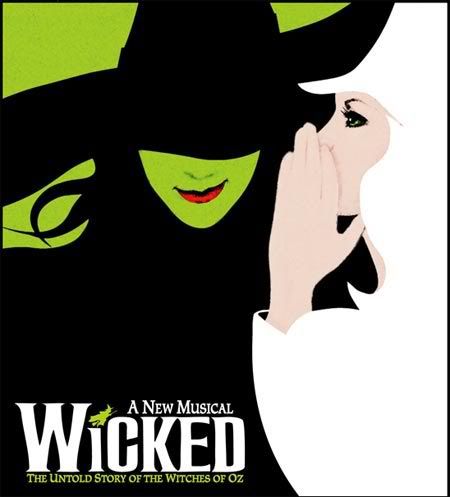 I'm notoriously difficult to shop for, thus my mother consistently buys me musical tickets, this year we finally went to see Wicked which I was waiting to see for around three years, and as we would say in New England it was wicked pisser.
So on Sunday we made the trek down to Boston and by some odd miracle found parking for only ten dollars within a block of the Boston Opera House. (which by the way is absolutely gorgeous when it doesn't have 100 people crammed in there like sardines)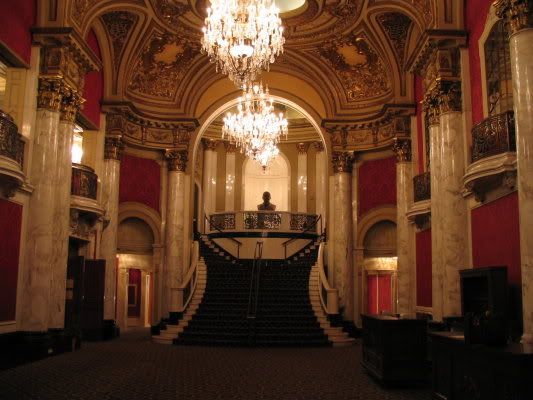 And to top off what should have been a fantastically perfect day we had the perfect seats for people as vertically challenged as my mother and I, right here:
Ah yes It was to a truly stupendous day full of the songs that I had been listening to on my Ipod for three years, live and by professionals.
It was like that too.... Until defying gravity. For those of you that don't know defying gravity is in my opinion the most powerful piece in the play and my personal favorite.
Just then a small voice two rows back starts to sing along... and I could feel my eye start to twitch.
In my mind I was constantly shooting this little brat who insisted on singing along with a long bow, over and over and over (yes, in my mind I DO look like Kiera Knightley) Unfortunately I did not a) have a long bow b) look like Keira Knightley or c) have the ability to shoot said girl without being removed from the opera house and miss the rest of the play anyway.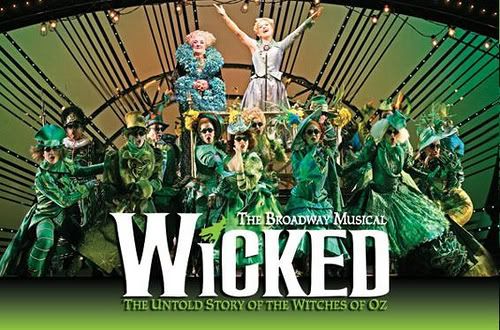 So I sat through the rest of the play plus one singer that the play neither wanted nor needed. The actors were great, the set and costumes beautiful, and the intended singers super talented. However should you ever be attending a musical and someone in your party decides to sing along do us all a favor and tell them to shut the hell up.
Because next time.... I will have that longbow.